3 questions to Patrick Weil

Published on 11/05/2018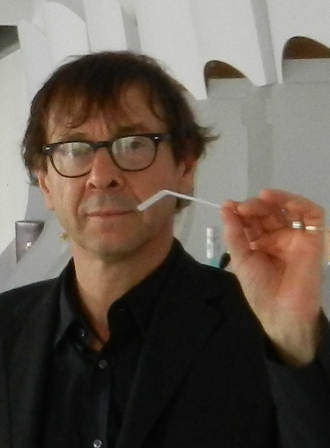 An internationally renowned flavour specialist, Patrick Weil offers his know-how to the spirits industry, thanks to the CIDS training course "Introduction to aromas".

1 – In your opinion, what are the most important problematics regarding the creation and use of aromas for the next decade?
The standardisation and globalisation of taste in general, and we are partly in "bad taste" already, the lack of risk taking by developers in general, the access to some raw materials, Natural vs Synthetic…
2 – If trainees had to remember only one thing from the course, what would it be?
Having had a good time, and being surprised, astonished, and to have learnt something.
3 – If you had to choose only one book and one cognac to spend the night, what would they be?
I like Distillerie du Peyrat's organic XO cognac (don't tell anyone but I prefer whisky). The book for an evening would be a comic ( Le Chat, Manara, Corto Maltese, Moebius…). But to be honest I'd rather spend the evening in another way, with music for instance.