The International Centre for Spirits has a brand new website

Published on 02/10/2018
The International Centre for Spirits launches a new website combining its training and information services.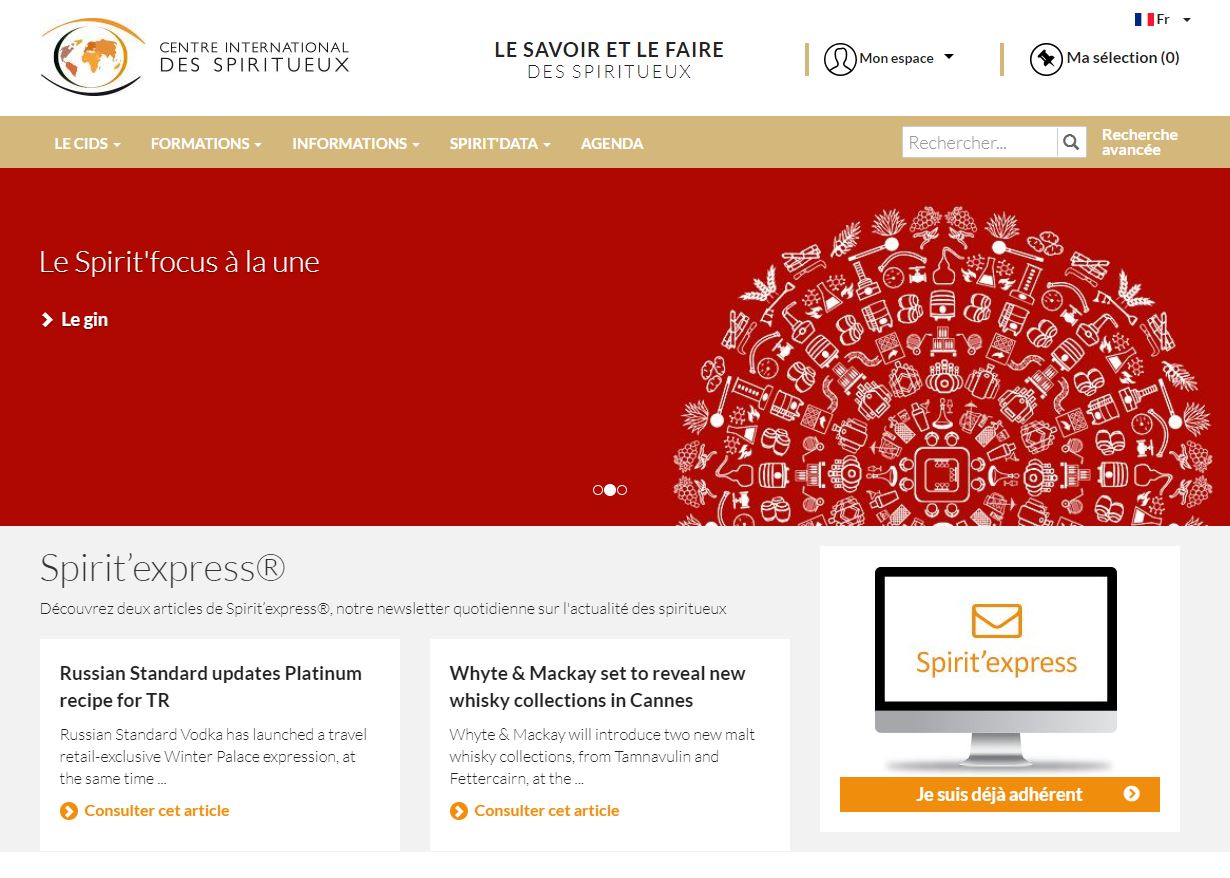 It features two new information services for our members :
Spirit'data : a spirits directory covering brands, companies and distributors mentioned in the press
Spirit'focus : the CIDS thematic files about product categories, markets and trends
They allow a more efficient watch, that can be either more detailed or more synthetic according to your needs.
Information and training being the two pillars of know-how, this new website focuses on the synergies between the information we handle and the training courses we offer, which are spread out over 4 themes:
Basics - enology
Tasting – Sales
Production processes
Organisation
It gives you a fluid, optimum access to "the Knowledge and Making of Spirits®".